About Dorian's Seafood Market
1580 York Ave., New York , NY 10028
PH: 212-535-2256 or 212-535-2736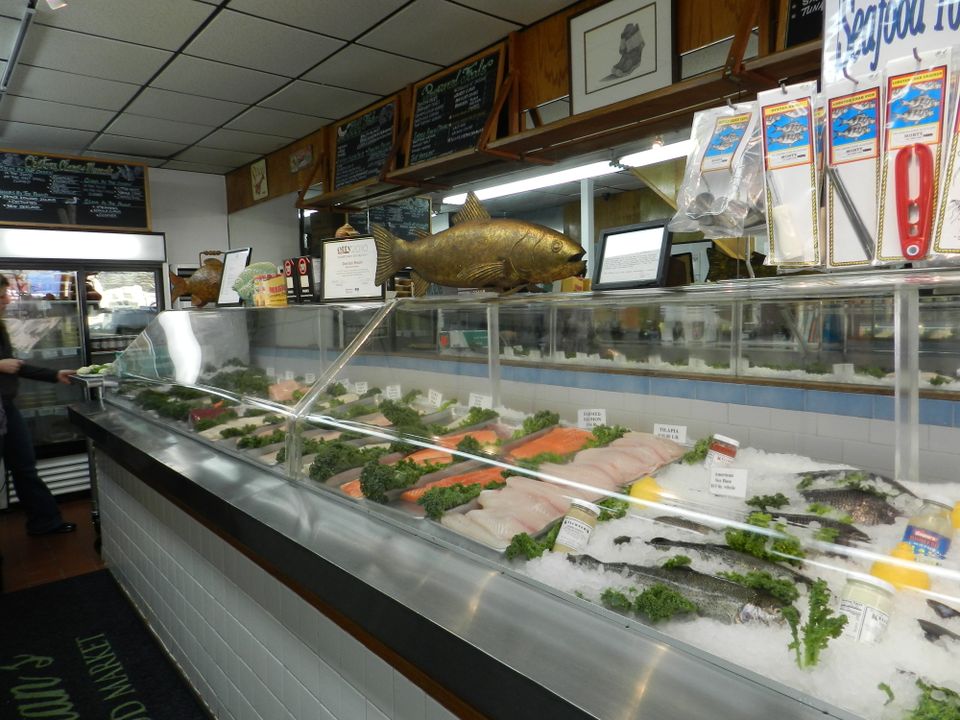 Nestled in the quite neighborhood that is York Avenue between 83rd & 84th Street, you''ll come across an unassuming storefront and modest awning that marks Dorian''s Seafood Market. But the quality of service and product at this Upper East Side favorite is anything but modest and unassuming. It rather proudly boasts the finest selection of the freshest fruit from the sea that you can get this side of the Atlantic Ocean.

Owner Dorian Mecir, the former manager of the one-time heavyweight Rosedale Fish Market (which closed in 2001), and her crack staff of seasoned alumni from Rosedale''s continue the decades-old tradition of emphasizing quality catch and customer service in bringing you the most delectable fresh fish, shellfish and prepared foods without having to venture down to the docks to get it. The variety of selection at this Upper East Side gem, which has made Dorian''s a favored destination for even NYC''s top chefs, is honestly too great to properly pay homage to.
 
Walk in and be greeted and attended to by the affable Dorian herself, it won''t take more than one visit for her to remember your name and your favorite fish.

She''s more than happy to help you select from an assortment of whole fish, like enticing brook trout, gray sole, red snapper and sea bass. Take home some perfectly filleted monkfish, tilapia, flounder or sole. Then there''s the tantalizing selection of steakfish, the pristine salmon, sturgeon, swordfish and mako shark. Or, if shell fish is on your menu, Dorian''s will shell, de-vein and, if you like, cook the tastiest shrimp, lobster, crab, oysters, clams, mussels and scallops for you.

If you''re looking for a delicious and nutritious prepared meal to go or be delivered, Dorian''s has that for you too! Mouth-watering codfish cakes, salmon croquettes, smoked whitefish, seafood and specialty salads and soups, and a variety of fish cooked to order are available to take out or for free delivery.

A must-try is the house specialty, poached and decorated salmon. Available boneless whole, filet sides, or individual pieces arranged and decorated on a platter, this dish is not to be missed by any self-respecting fish-lover.
Dorian's Seafood Market is Truly an
Upper East Side Seafood Gem!